One of our more popular room solutions, MFS, can be seen in residence halls at colleges and universities around the United States. Students have the capability to arrange the MFS collection however they want, with over 50 configurations and no tools required. In Upland, Indiana, students at Taylor University have taken their MFS collections to the next level.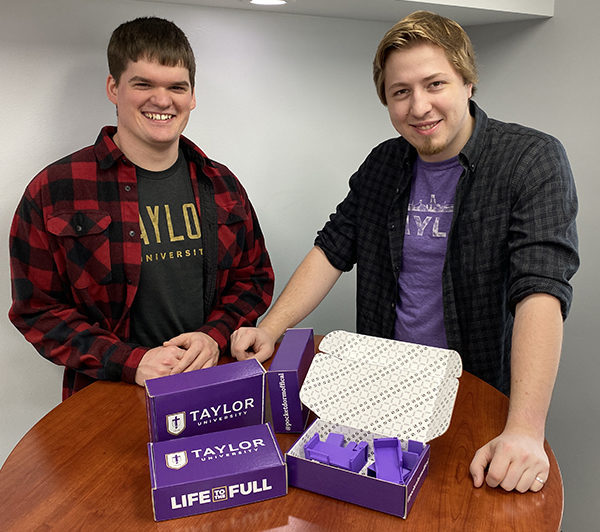 Two students at Taylor University, Isaac Wickham, and David Mitchell, wanted to give incoming students an interactive tool to configure the dorm room set up using RT London's MFS collection.
The idea started when Wickham realized organizing the MFS collection in a residence hall room can be a stressful and overwhelming task. Moving this heavy, yet durable furniture more than once can be time consuming. Wickham decided that creating models for incoming students to arrange and rearrange was much easier for students to make their plans before moving the furniture. So, he reached out to his friend, Mitchell, who had a 3D printer.

The two students designed a 1/27 model of the average residence hall room on Taylor University's campus. The Pocket Dorm models were 3D printed and given to 50 lucky incoming students, making their move in process easier while working alongside their roommate to create a plan for how to configure their MFS room solutions.

MFS has endless possibilities for configuration that give students a feeling of customization in their residence hall rooms. MFS requires no tools in any arrangement and can be moved over and over to suit the needs of the students. MFS also has unmatched durability. Its solid construction was meant to be climbed on, moved, and stacked. MFS was built to last, even in the toughest dorm conditions, while also offering the most customizable solutions for students in any residence hall around the country.
Learn more about MFS